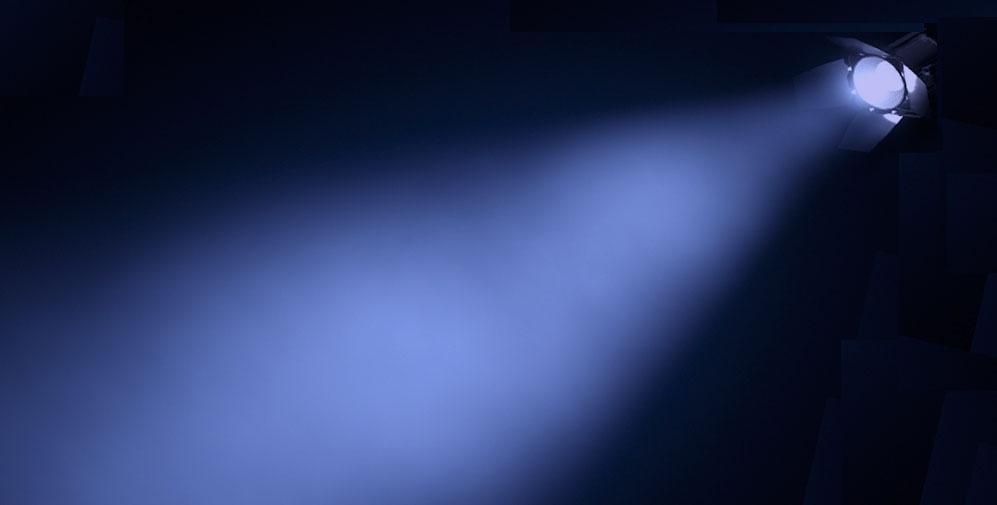 Tuesday, Day Two - October 21st
Breakfast Session Ballroom Terrace
Live Webcast from this Room
7:45 AM - 9:00 AM (Open to All Attendees)
The Future of TV: From Primetime to MultiPlatforms: Wall Street Analysts Meet Entertainment Executives
Cindy McKenzie, Managing Director, Entertainment, Media and Communications, US, PwC
Larry Namer, President, Metan Development; Founder of E! Entertainment
Michael Pachter, Managing Director, Equity Research Wedbush Securities
Dounia Turrill, Senior Vice President, Client Insights, The Nielsen Company
David Watkins, Director - Connected Home Devices, Digital Consumer Practice, Strategy Analytics
Marty Shindler, CEO, The Shindler Perspective, Inc., Moderator
Cindy McKenzie, Managing Director, Entertainment, Media and Communications, US, PwC: Cindy McKenzie is a Managing Director with PwC's US' Entertainment, Media and Communications practice. Cindy has over 15 years of experience in the media industry serving in executive positions in Information Technology at major studios. Prior to joining PwC, she was Senior Vice President, Information Technology for Fox Entertainment Group where she was responsible for developing and delivering shared application services to over 10,000 employees for Fox and News Corporation companies around the world. She was responsible for providing technology strategy and solutions to enterprise areas such as Finance, Human Resources, Payroll, Audit and Corporate Security as well as media specific areas such as 3rd Party Payments, Business and Legal Affairs and Content Protection. Prior to joining Fox, Cindy was Vice President of Information Systems at Sony Pictures Entertainment where she provided IT services to the Motion Picture and TV Production, Studio Operations, Special Effects and Digital Studio divisions. Cindy has experience delivering and supporting media solutions for areas such Rights, Product Master, Royalties, Residuals, Deal Management, Contract Management, script clearances, and licensing and merchandizing. Cindy has a Bachelor of Arts in Economics from California State University Long Beach. She is on the boards of the UCLA Anderson IS Associates and the Southern California Chapter of SIM. She was honored in 2012 as one of Computerworld's Premier 100 IT Leaders.
Dounia Turrill is Senior Vice President, Client Insights for Nielsen, a leading global provider of information and analytics around what consumers watch and what they buy. In this role, Dounia helps drive thought leadership for Nielsen, serving as a lead voice from the television perspective as Nielsen grows and evolves its initiatives related to cross-platform audience measurement. She leads Nielsen's global cross platform audience measurement practice defining and managing the collective knowledge of the Watch team across Nielsen, leading thought leadership efforts designed to encourage and facilitate client discussions. Prior to Nielsen, Dounia was Vice President, Research, at the CW Television Network, and before that was Vice President, Research, at the WB Television Network. In those capacities, she was an active member of the TV Committee of the Media Research Council. Dounia is a graduate of The London School of Economics and Political Science.
Michael Pachter, Managing Director, Equity Research, Wedbush Securities; providing coverage across the Digital Media sector and Head of Research for the Private Shares Group. He has been recognized as StarMine's "Top Earnings Estimator" year after year and "Best on the Street" by the Wall Street Journal. Michael brings over 20 years of experience as a financial professional to the Private Shares Group along with extensive knowledge across the social media sector in both public and private companies. Mr. Pachter holds an M.B.A. from the Anderson School at the University of California at Los Angeles, a juris doctor from Pepperdine University, an LL.M. in Taxation from the University of Florida, and a bachelor's in Political Science from California State University, Northridge.
David Watkins, Senior Director - Connected Home Devices, Digital Consumer Practice, Strategy Analytics: David Watkins is responsible for the development of the Connected Home Devices research program at Strategy Analytics and provides clients with strategic insight both qualitative and quantitative on the key issues relating to the connected consumer business segment. He is closely involved in the tracking and forecasting of the global consumer electronics market with a particular focus on developments within the flat panel TV space including technologies such as 4K UHD, OLED and 3D. He has been closely monitoring the uptake of Smart TV and has written extensively on the challenges and opportunities faced by TV vendors, retailers and the wider entertainment industry in promoting this technology. Prior to joining Strategy Analytics Mr Watkins spent more than 7 years at Futuresource Consulting as lead analyst within the Consumer Electronics group and over that time has built relationships with industry contacts spanning the entire entertainment value chain including the leading Hollywood studios, broadcasters, CE manufacturers, semiconductor and component companies. Mr Watkins has presented at a number of key industry conferences around the world and is a regular contributor to press and trade journals. He holds a BA (Hons) degree in Geography from the University of Newcastle-Upon-Tyne in the UK and currently resides in Bordeaux, France with his wife and two children.
Larry Namer, President/CEO, Metan Development Group: An entertainment industry veteran with over 40 years professional experience in cable television, live events and new media, Larry Namer is a founding partner of Metan Development Group, a venture created to develop and distribute entertainment content and media specifically the China market. He is the co-founder of E! Entertainment Television, a company now valued at over $3.5 billion USD, and the creator of several successful companies in the United States and overseas. Among those companies are Comspan Communications that pioneered Western forms of entertainment in the former Soviet Union and Steeplechase Media that served as the primary consultant to Microsoft's MiTV for developing interactive TV applications. He also serves as Senior Advisor, Strategic Development to Eurocinema On Demand. He was nominated for several Emmy and Cable ACE awards and received the prestigious President's Award from the National Cable Television Association.
Marty Shindler is CEO of The Shindler Perspective, a husband & wife consulting practice with Big 4 (C of PWC) professional service firm and top 5 (Sloan @ MIT) business school credentials. The firm has worked all along the entertainment and entertainment technology value chain, and as a result, has deep insight into the inner workings of the various industry segments and the many businesses and niches that intersect with the value chain. The practice consults on business, economic, strategic and operational matters in a diverse, but interconnected set of market segments and companies in areas such as development and previs, production, post production, distribution and exhibition for movies, TV and other content across a wide range of platforms, second screens and delivery methods. Mr. Shindler's unique vision and perspective provides clients with a first-hand sense of the direction in which the industry segments are heading and the challenges and rewards that lie ahead. Speaking engagements have included a wide range of industry conferences and events representing the many industry segments where the practice has been involved. Marty Shindler's prior employment includes 20th Century Fox, Lucasfilm's Industrial Light & Magic, Kodak's Cinesite and Coopers & Lybrand (PriceWaterhouseCoopers).
Day Two - SuperSession Day