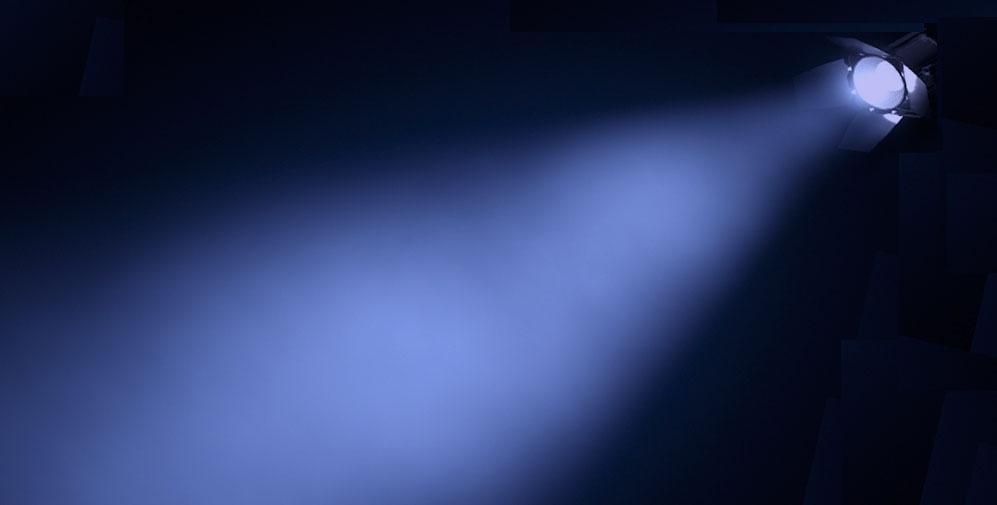 Monday, October 20th
6:15 PM - 8:00 PM
BAFTA Evening Keynote, Marina Vista Room
Arash Amel, Writer, "WarGames" and upcoming TV Series "Butterfly" and "Grace of Monaco" - in Conversation with
Phil Ashcroft, BAFTA Board Member and Chair of the Digital Media Committee
Arash Amel, Writer, "WarGames" and upcoming TV Series "Butterfly" and "Grace of Monaco": Amel wrote the controversial Princess Grace period drama Grace of Monaco, starring Nicole Kidman, Tim Roth and Frank Langella, and directed by Olivier Dahan. The script was listed in the 2011 Black List of the most liked Hollywood screenplays written in that year. The film opened to universally bad reviews and the script was heavily criticised. Harvey Weinstein, whose company owns the distribution rights to Grace of Monaco, was absent from the Cannes premier of the movie. Weinstein was said to have been doing charity work with his wife Georgina Chapman. Weinstein stated that the director's cut of the film was missing a key scene that would address the "legitimate concerns" raised by the royal family over the depiction in Dahan's film. Though Amel never publicly took a side in the long-running feud over final cut, he refused to attend the film's
official photo call and press conference at the Cannes Film Festival for the director's cut being screened. Amel's script was also criticised by the Monaco Royals for being "farcical" and was said to "bore no relation to reality." The Royals released a statement stating, "The Princely Family does not in any way wish to be associated with this film which reflects no reality and regrets that its history has been misappropriated for purely commercial purposes." Amel defending himself against these claims, replying, "It was never about the truth in a literal way, it was about the interpretation of an icon." Mark Kermode in The Guardian wrote, "The biggest problem is Arash Amel's script, which asks us to side with tax evaders and gamblers (Monaco did indeed incur a French blockade for tax-sheltering their billionaires), and to imagine that there is something beautiful and noble about allowing companies to shirk their revenue responsibilities. (Presumably the forthcoming DVD will be heavily promoted on Amazon?)". On April 13, 2013, it was announced that Amel was writing the biopic of slain war journalist Marie Colvin, to be produced by Basil Iwanyk and Charlize Theron, with Theron slated to star.The movie will be based on the Vanity Fair article "Marie Colvin's Private War" by Marie Brenner. Amel is also adapting for the screen and producing Chris Greenhalgh's epic love story Seducing Ingrid Bergman, in partnership with Uday Chopra and YRF Entertainment. The novel was published in the UK in 2012 and in the US in 2014. On August 14, 2013, Universal Pictures announced its acquisition of Amel's science fiction screenplay Soldiers of the Sun as the beginning of a new action franchise starring Vin Diesel. The project will be produced by Lorenzo di Bonaventura, Vin Diesel, and Samantha Vincent. His other work includes the Aaron Eckhart thriller Erased, which opened to mostly bad reviews. Amel also wote the sequel to I Am Legend for Warner Bros. Akiva Goldsman announced in 2014 that the sequel had been scrapped.
Phil Ashcroft, Board member BAFTA Los Angeles, chair digital media co-mmittee: Phil has over 14 years of global media experience in
major markets, including the delivery of productions on Television, Online and Mobile and most recently the
launch of a YouTube network. As general manager of Participant Media's YouTube business, Phil was
responsible for the launch and operation of TakePart TV, part of the YouTube Originals program.
He commissioned pioneering shows including a series with Kobe Bryant, where he spent a night in a shelter on
skid row, highlighting the plight of the homeless. In the lead-up to the recent General Election he worked with Henry Rollins on his
'Capitalism' tour, a 50 dates in 50 states series of live events talking about the issues that matter which culminated in a live broadcast on the eve of the election in DC. Following on from Dan Savage's 'It Gets Better' campaign, Phil commissioned Dan to produce short-form programming on sexuality and partnered on a Google+ hangout on national 'It Gets Better' day. Each show and episode had the distinctive mission and DNA of 'entertainment that matters' the mission being to drive viewers to take action on a particular social issue.
Phil's 'Blind Judo' series was recently short-listed for an IAWTV award. Prior to Participant, Phil worked for over 10 years at BBC Worldwide in a number of different roles. As the brand manager for the BBC's flagship music show, 'Top Of The Pops', Phil took the UK phenomenon and turned it into a global hit, launching and licensing the show in over 120 countries around the world. Later he was part of the team that did the same with the 'Top Gear' show. He launched a range of high profile multimedia properties with BBC Worldwide
in the US, UK and around the world, including 'Top Gear', 'Walking With Dinosaurs' and 'Planet Earth'. Phil led the team that created the first mobile comedy content for the BBC including clips from 'The Office', 'Little Britain' and 'Dr Who'. Phil was responsible for BBC Worldwide America's first ever original digital content on 'Dance War: Bruno vs. Carrie Ann' in partnership with iTunes
and ABC, a first for ABC as well. As CEO of Island Nation Media Phil produced, licensed and financed several award winning digital shows, including 'Goodnight Burbank' which launched on Hulu and subsequently was licensed to HD Net in a early example of internet content crossing over to TV. As part of this business Phil became involved in branded content where among other ventures he produced 'In The Kitchen' a cooking show paid for by Jenn-Air. Phil is currently a board member of BAFTA Los Angeles as well as chairing the digital media committee and co-chairing the video games committee. He consults with a number of high-profile media and technology companies